Description
Suiskin's entire product line is certified as Eve Vegan
 
This is a gentle peeling powder wash that is made of 98% natural ingredients and has a mild acidity level to keep your skin healthy. It can help to remove dead skin cells without harsh chemicals and also protect your skin's moisture barrier.


The benefits of this product
 
The product is an exfoliating powder wash that is gentle on the skin.
It uses PHA and papain enzyme to exfoliate the skin without causing irritation.
The powder wash also contains vegan lactobacillus from Haenam, Korea to strengthen sensitive skin.
 
Eco Friendly Packaging
 
Our packages are FSC certified, meaning they come from responsibly managed forests. They are also easy to separate and recycle. Additionally, we use soybean oil for printing on the packages, which is a more sustainable option than traditional printing methods.
Benefits

• Gentle Exfoliating powder wash
• Exfoliating care for your skin
• Made of 98% natural ingredients
 

TARGETS
• Dead skin cell care seekers
• Vegan powder wash users
• Regular peeling cleanser users
• Vegan ingredient lovers
• Eco-friendly packaging supporters
Ingredients
KEY INGREDIENTS
Zea Mays (Corn) Starch : Exfoliation of the skin
Lactobacillus/Soybean Ferment Extract : Skin barrier-strengthening complex
Sodium Cocoyl Isethionate : Plant-based foaming agents
 

FULL INGREDIENTS
Zea Mays (Corn) Starch, Sodium Cocoyl Isethionate, Sodium Lauroyl Glutamate, Sodium Palmitate, Papain, Diglycerin, Butylene Glycol, 1,2-Hexanediol, Glycine Soja (Soybean) Seed Extract, Lactobacillus/Soybean Ferment Extract, Gluconolactone
HOW TO USE
Step 1 : Wet your face (Start by wetting your face with warm water.)

Step 2 : Dispense the powder (Dispense a small amount of powder onto your palm or a clean, dry surface.)

Step 3 : Add water (Add a few drops of water to the powder to create a creamy lather.)

Step 4 : Cleanse your face (Gently massage the creamy lather onto your face using circular motions. Rinse thoroughly with warm water and pat dry with a clean towel.)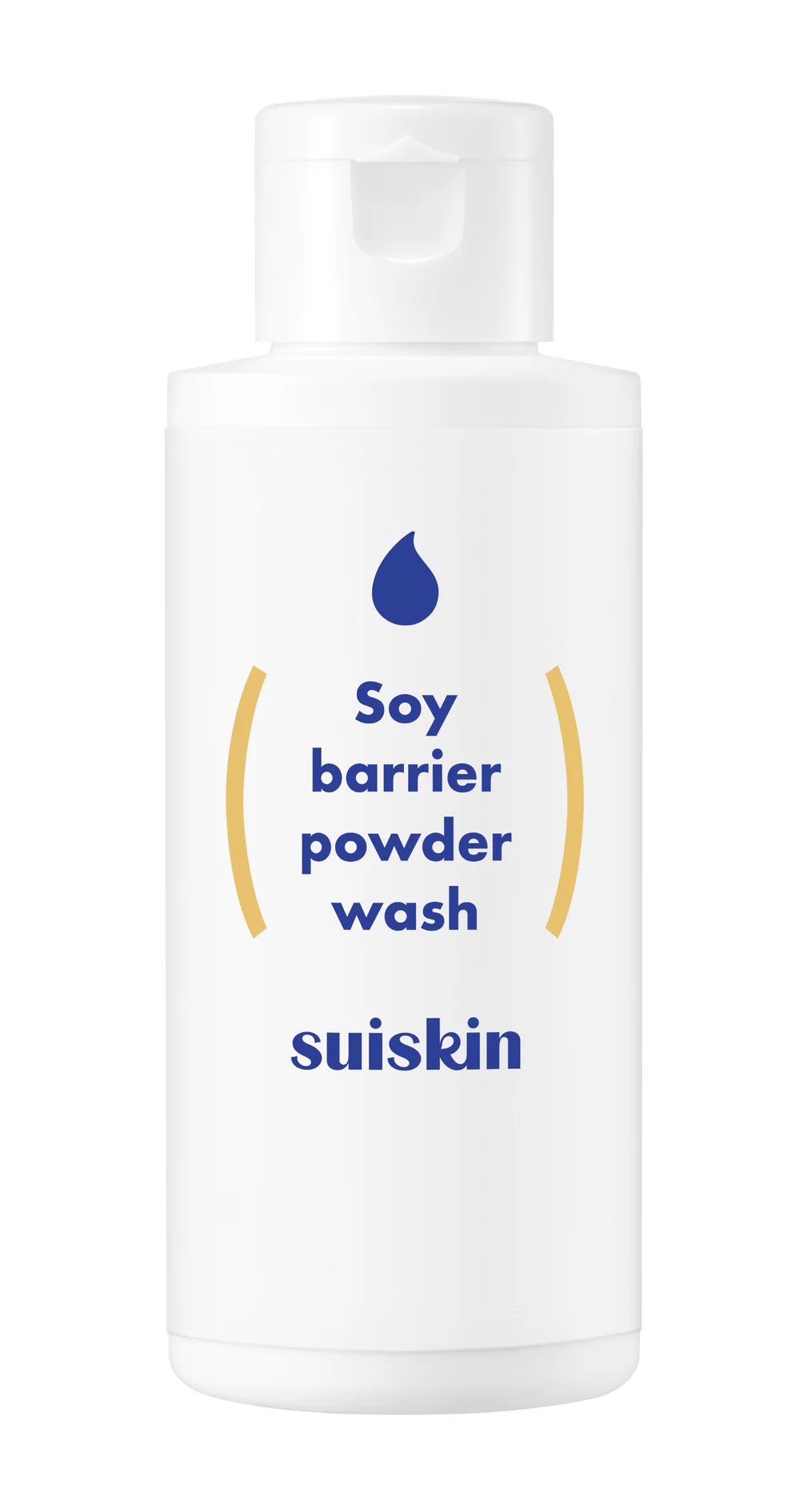 Luxiface Ships directly from South Korea 
1. Shipping fee is charged not on per product but on per order.
2. Order processing time: 0-2 business days
3. Estimated delivery time (including order processing time)
FedEx: 3-5 Days
Korea Post-7-10 Days
Shipping Rates:
Korea Post :$8.99 United States except for Hawaii, Guam, Saipan
Korea Post: $5.99 Brazil, Canada, China, Germany, Spain, France, England (GB), Hong Kong, Japan, Malaysia, Philippines, Russia, Singapore, Thailand, Taiwan, Vietnam.
FedEx : $19.99 (Except South America)
South America :$29.99
*Free Shipping above $99 order value is available through Korea Post only and wherever Korea Post service is available.
The buyer is responsible for the imposition of customs duties and clearance.
For US, Import Tax and Duty over $800. U.S. Customs and Border Protection (CBP) announced that March 10, it raised the value of a shipment of merchandise imported by one person on one day that generally may be imported free of duties and taxes from $200 to $800
How are items packaged?
We package our products in individual boxes. Each product is packaged with a plastic layer and in bubble wrap while fragile items like bottles are safely secured with additional bubble wrap. We pride ourselves on the quality of our packaging.
How to track your package?
Once your order has been dispatched, you will receive an email with the details of the tracking number and the courier company that is processing your order.
You can track the status of your package after the order is placed on the order status page and an e-mail including the tracking link is emailed once the order is shipped.
What is the estimated delivery time?
We usually dispatch most orders within 1-2 business days (excluding Sundays and public holidays), and it usually takes up to 5 days for the package to be delivered depending upon courier partner
For any queries related to shipping contact us at support@luxiface.com
Return Policy
All products are 100% authentic or 100% of your money back. We understand the importance of a satisfied customer and therefore trust is our primary goal.
We do not accept the return of any products as all products are directly procured and shipped from South Korea.
Please contact us if there are any queries.
This item is non-returnable due to hygiene/health and personal care/wellness/consumable nature of the product.
However, in the unlikely event of damaged, defective or different item delivered to you, we will provide a full refund or free replacement as applicable.
We may contact you to ascertain the damage or defect in the product prior to issuing refund/replacement.
Brand Story
Suiskin's goal is to make people use beauty items without worries through trustful, efficient ingredients from nature. As a natural derma brand, we use EWG green graded ingredients and a patented ingredient SUIHERB (TM) to recover damaged skin barriers.