What Makes It Special
AESTURA's Ato Barrier 365 Cream is infused with ceramide, cholesterol and fatty acid complex to restore skin's moisture levels while strengthening the skin barrier. The hypoallergenic formula is suitable for all skin types, including sensitive skin.
Moisturizing cream offers up to 100 hours of moisturizing effect to keep sensitive skin moisturized for the whole day.

Infused with moisture capsule, ceramide, phytosphingosine and fatty acid complex to moisturize dehydrated skin and enhance skin's moisture-absorbing ability.




Helps strengthen skin barrier to protect skin from environmental aggressors.
Skin Types
All Skin Types
AM/PM
AM-PM-Anytime
How To Use 
At the last step of skin care routine, apply a moderate amount on face and gently pat for better absorption.
Skin Solutions
- Helps strengthen skin barrier to protect skin from environmental aggressors.
- Intense Moisturization
Key Ingredients
- C

eramide
Ceramides play a crucial role in skincare as essential components of the skin's natural barrier. They help lock in moisture, prevent water loss, and maintain skin's overall hydration levels. By strengthening the skin's protective barrier, ceramides contribute to smoother, healthier, and more resilient skin. They also aid in protecting the skin from environmental stressors and can help alleviate various skin concerns such as dryness, sensitivity, and irritation.
- Phytosphingosine
Phytosphingosine is a lipid molecule that plays a vital role in skincare by supporting the skin's barrier function. It helps regulate and maintain the balance of lipids in the skin, which is essential for proper hydration and protection. By reinforcing the skin's barrier, phytosphingosine helps prevent moisture loss, soothes irritation, and promotes overall skin health. It can be particularly beneficial for individuals with dry or sensitive skin, as it contributes to a smoother, more resilient complexion.
- Fatty acid complex
Fatty acid complexes in skincare contribute to maintaining a healthy skin barrier. These essential components help nourish and strengthen the outermost layer of the skin, preventing moisture loss and promoting overall hydration. Fatty acids play a role in maintaining the skin's flexibility and suppleness, and they can also have anti-inflammatory properties, helping to soothe and calm irritated skin. By supporting the skin's barrier function, fatty acid complexes contribute to a smoother, more resilient complexion and can be particularly beneficial for those with dry or sensitive skin types.
Full Ingredients
Water, Glycerin, Butylene Glycol, Butylene Glycol Dicaprylate/Dicaprate, pentaerythrityl Tetraisostearate, Cyclopentasiloxane, Squalene, cetyl Ethylhexanoate Behenyl Alcohol, Stearic Acid, Hydroxypropyl Bispalmitamide MEA, Cyclohexasiloxane, C14-22 Alcohols, Hydroxypropyl Bislauramide MEA, Mannitol, Arachidyl Alcohol, cholesterol, Polyacrylate-13, Allantoin, Copernicia Cerifera (Carnauba) Wax Extract., C12-20 Alkyl Glucoside, Arachidyl Glucoside, Dimethiconol, Polyisobutene, Phytosphingosine, Glyceryl Caprylate, Acrylates/Ammonium Methacrylate Copolymer, Carbomer, Tromethamine, Ethylhexylglycerin, Silica, Polysorbate 20, Sorbitan Isostearate, Glucose, Arachidic Acid, Palmitic Acid, Caesalpinia Sappan Stem Powder, oleic Acid, Tocopherol
 
Luxiface Ships directly from South Korea 
1. Shipping fee is charged not on per product but on per order.
2. Order processing time: 0-2 business days
3. Estimated delivery time (including order processing time)
FedEx: 3-5 Days
Korea Post-7-10 Days
Shipping Rates:
Korea Post :$8.99 United States except for Hawaii, Guam, Saipan
Korea Post: $5.99 Brazil, Canada, China, Germany, Spain, France, England (GB), Hong Kong, Japan, Malaysia, Philippines, Russia, Singapore, Thailand, Taiwan, Vietnam.
Fedex : $19.99 (Except South America)
South America :$29.99
*Free Shipping above $99 order value is available through Korea Post only and wherever Korea Post service is available.
The buyer is responsible for the imposition of customs duties and clearance.
For US, Import Tax and Duty over $800. U.S. Customs and Border Protection (CBP) announced that March 10, it raised the value of a shipment of merchandise imported by one person on one day that generally may be imported free of duties and taxes from $200 to $800
How are items packaged?
We package our products in individual boxes. Each product is packaged with a plastic layer and in bubble wrap while fragile items like bottles are safely secured with additional bubble wrap. We pride ourselves on the quality of our packaging.
How to track your package?
Once your order has been dispatched, you will receive an email with the details of the tracking number and the courier company that is processing your order.
You can track the status of your package after the order is placed on the order status page and an e-mail including the tracking link is emailed once the order is shipped.
What is the estimated delivery time?
We usually dispatch most orders within 1-2 business days (excluding Sundays and public holidays), and it usually takes up to 5 days for the package to be delivered depending upon courier partner
For any queries related to shipping contact us at support@luxiface.com
Return Policy
All products are 100% authentic or 100% of your money back. We understand the importance of a satisfied customer and therefore trust is our primary goal.
We do not accept the return of any products as all products are directly procured and shipped from South Korea.
Please contact us if there are any queries.
This item is non-returnable due to hygiene/health and personal care/wellness/consumable nature of the product.
However, in the unlikely event of damaged, defective or different item delivered to you, we will provide a full refund or free replacement as applicable.
We may contact you to ascertain the damage or defect in the product prior to issuing refund/replacement.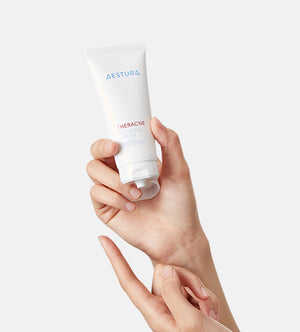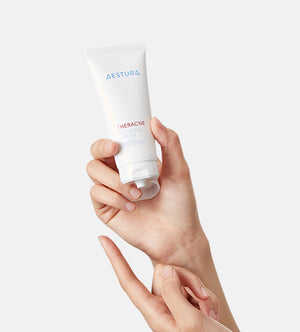 Against all skin problems in the world, seeks for the natural skin beauty.