Description
PORE CLEAN STICK
A Pore clean stick that helps clear away clogged pores and
dead skin cells for smoother and fresher skin sensation.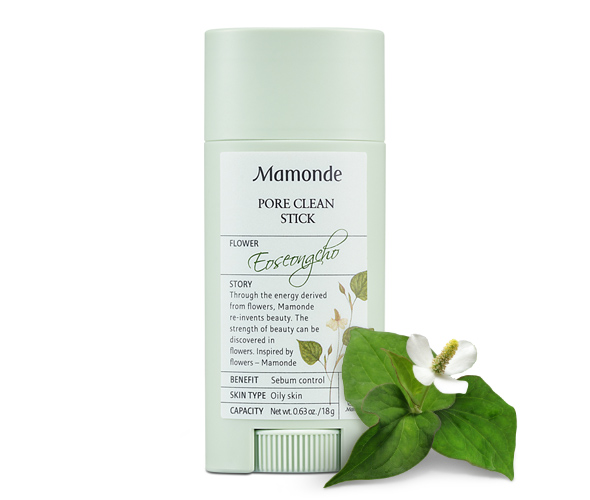 Real Heartleaf(Eoseongcho) leaves
To clear away pores of impurities to minimize the appearance of pores
Natural Mineral Clay
To absorb excess sebum for softer skin
Real Heartleaf (Eoseongcho)infused scrub
To remove dead skin cells
Product Features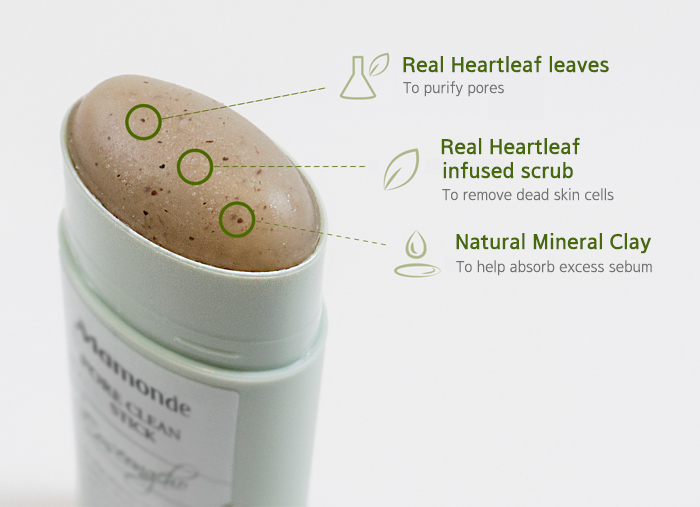 Flower Story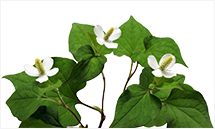 Heartleaf (Eoseongcho)
Mamonde discovers and captures the vital secrets of flowers and herbs into
skin-loving ingredients. Heartleaf (Eoseongcho) is a herb known in Asia for its
pore-refining qualities that help clear pores and minimize their appearance.
Suitable for all skin types, especially for oily or acne-prone skin.
Directions
After cleansing, gently rub the stick in circular motions
directly on wet face, focusing on areas of concern
(e.g., nose, t-zone and chin areas). Rinse and dry the
stick completely before closing the cap.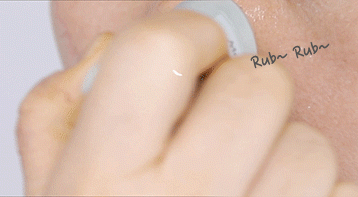 Gently exfoliate for all day smooth & fresh skin
sensation.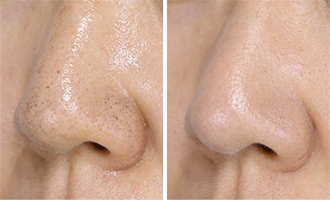 After cleansing, gently rub directly onto the wet face, focusing on areas with blackheads
(nose, T-zone, chin), and cleanse with water
※ Use only on the wet face and do not get it in your eyes.
Luxiface Ships directly from South Korea 
1. Shipping fee is charged not on per product but on per order.
2. Order processing time: 0-2 business days
3. Estimated delivery time (including order processing time)
FedEx: 3-5 Days
Korea Post-7-10 Days
Shipping Rates:
Korea Post :$8.99 United States except for Hawaii, Guam, Saipan
Korea Post: $5.99 Brazil, Canada, China, Germany, Spain, France, England (GB), Hong Kong, Japan, Malaysia, Philippines, Russia, Singapore, Thailand, Taiwan, Vietnam.
Fedex : $19.99 (Except South America)
South America :$29.99
*Free Shipping above $99 order value is available through Korea Post only and wherever Korea Post service is available.
The buyer is responsible for the imposition of customs duties and clearance.
For US, Import Tax and Duty over $800. U.S. Customs and Border Protection (CBP) announced that March 10, it raised the value of a shipment of merchandise imported by one person on one day that generally may be imported free of duties and taxes from $200 to $800
How are items packaged?
We package our products in individual boxes. Each product is packaged with a plastic layer and in bubble wrap while fragile items like bottles are safely secured with additional bubble wrap. We pride ourselves on the quality of our packaging.
How to track your package?
Once your order has been dispatched, you will receive an email with the details of the tracking number and the courier company that is processing your order.
You can track the status of your package after the order is placed on the order status page and an e-mail including the tracking link is emailed once the order is shipped.
What is the estimated delivery time?
We usually dispatch most orders within 1-2 business days (excluding Sundays and public holidays), and it usually takes up to 5 days for the package to be delivered depending upon courier partner
For any queries related to shipping contact us at support@luxiface.com
Return Policy
All products are 100% authentic or 100% of your money back. We understand the importance of a satisfied customer and therefore trust is our primary goal.
We do not accept the return of any products as all products are directly procured and shipped from South Korea.
Please contact us if there are any queries.
This item is non-returnable due to hygiene/health and personal care/wellness/consumable nature of the product.
However, in the unlikely event of damaged, defective or different item delivered to you, we will provide a full refund or free replacement as applicable.
We may contact you to ascertain the damage or defect in the product prior to issuing refund/replacement.
Floral inspired beauty care that brings you the hidden power andenergizing nutrients of flowers